AMS Rewards finds and establishes national partnerships for members of the Australian Mobility Clubs through the Show Your Card & Save (SYC&S) loyalty program.
Our SYC&S program delivers member benefits, including retail discounts, car rental discounts, and travel insurance discounts from our partners. Our rewards program provides a number of exclusive offers, including:
Member-only offers, shopping discounts and product availability,
Added value to members of the Australian Mobility Clubs through our Show Your Card & Save (SYC&S) program.
AMS manages and coordinates national partnerships through marketing initiatives on behalf of the Mobility Clubs of Australia through integrated strategic marketing campaigns to our mobility club members.
The clubs offer a range of clear, targeted communications, including:
User log-in websites
Email Direct Marketing (EDM's) to target audience segments
Social media
Push Notifications for apps
Point of sale (POS) exclusively for members in club locations and subscribed magazine readers
Over 8.6 million members nationally
Collectively the clubs have a reach of over 8.6 million members nationally across regional and metropolitan areas.
We are a paid membership group
As a paid membership group, the integrity of our partner offers is protected through login credentials and the need for customers to have an active membership.
We reach 2 in every 3 households across Australia
Reaching up to 70% of households nationally.
See some of our great
benefit partners below
Our partnership with AMS brings new customers to Repco. By rewarding Mobility Club Members with exclusive member-only offers, it keeps Repco front of mind.
At Repco, we value our partnership with AMS, which enables us to work strategically to align national campaigns with always-on offers for State-based Mobility Club Members
We work collaboratively to create exclusive offers, events and competitions. The clubs actively generate engaging and relevant content for our members to help us promote Repco and increase awareness.
AMS provides regular reports that measure our results, including business insight analytics so that together we can create the framework to improve our member events. We have continued to achieve year-on-year growth and success with AMS and value our partnership with the team.
We reach over 8 million
members nationally
Easy to join, easy to use and exclusive to Mobility Club Members
You don't need to collect points to save, simply by being a member you can claim an instant reward
Savings at your fingertips – The Show Your Card & Save free smartphone app shows exclusive offers from our partners and their locations via an interactive map. It's possible to save your annual membership fee many times over just by accessing rewards from our national partners
Members can access travel discounts when going overseas through our International Mobility Clubs
Enjoy exclusive access to special events with even more member benefits
Show Your Card & Save (SYC&S) Members can save with a diverse range of retailers, car hire, and travel insurance.
Autoclub Members have reciprocal access to a wide range of the Australian Mobility Club member benefits across Australia.
Click on the logos (or on the map below) to see the range of partner offers that are currently available.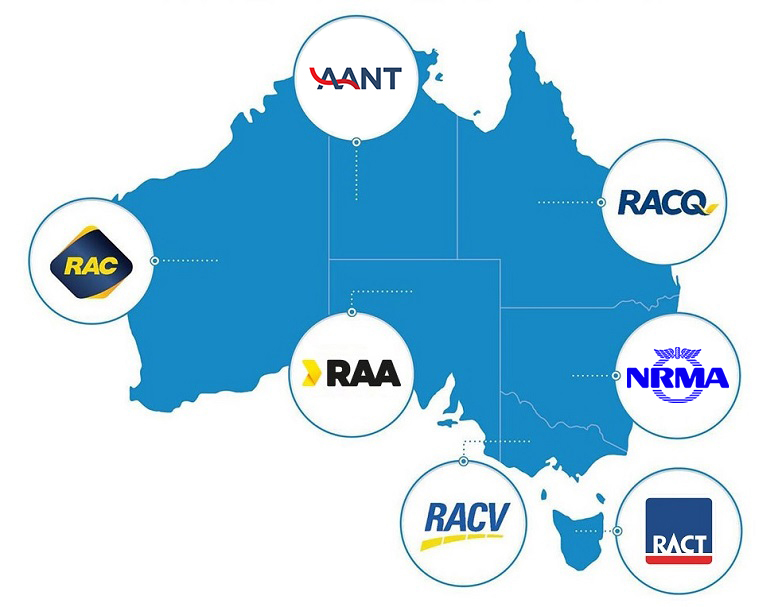 To access the Show Your Card and Save reward discounts from our partners,
become a member by purchasing a qualifying product or service from one of the Mobility Clubs of Australia.
To find out more, contact
AMS Rewards on 03 9601 3311
Then why not call AMS Rewards today on 03 9601 3311 and find out more about our opportunities.